"

At Long Builders Inc. we stand behind everything we do
from small to large projects. We understand the great
value in a lasting client relationship.

"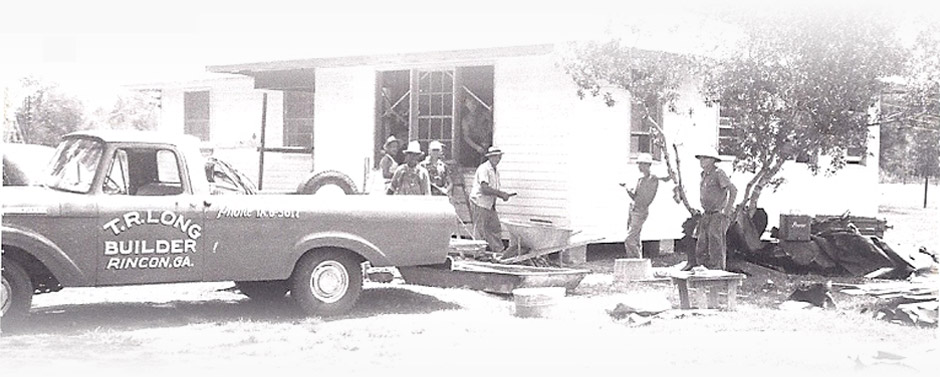 Our History
Founded in 1950 by T.R. Long we have been proudly serving Effingham County, Savannah and the surrounding areas with quality, custom construction for over 62 years. T.R.'s strong work ethic laid the foundation for us to become the leading custom home builder in the Coastal Empire. In 1988, T.R.'s son, Freddy Long, joined him in the business assuming a leadership role.
Freddy has continued to grow Long Builders while consistently raising expectations for what a custom home should be. In addition to his work with Long Builders, Freddy remains very active in the community having served on the Effingham County Board of Education, as past President of the Home Builders Association and as president of the Effingham County Chamber of Commerce. He also serves on various advisory boards throughout the county.
Most recently, a third generation, Skylar Long, joined Long Builders in 2007. Skylar returned to work for the family business after working in the Atlanta commercial market for six years.
Our Company
For over 60 years Long Builders has served Savannah and the surrounding areas by providing our clients with quality, custom homes. From our beginnings in 1950 to our present day operations, we have remained true to the philosophy that the best way to build a house is for the builder to be as hands-on as possible. This means that someone from our company performs the essential scopes-of-work for layout, foundation, framing, siding and trim, as well as many other tasks throughout the construction process. Since building science is continually changing, we also utilize a select group of trade professionals who mirror our core values and culture when necessary. These professionals are all part of family owned companies, many being multi-generational, where the owners work with their employees in the field. Most importantly, we enjoy building strong and lasting relationships with our clients, where the client is comfortable and confident that their needs are being met.
Our Mission
We strive to provide our clients the highest level of quality construction. We believe in working with our clients before a project starts in order to establish the project budget, select the site and coordinate design completion. Being involved in these early stages provides the necessary foundation that a good project needs. Once construction commences, we ensure the highest quality of workmanship and materials are used, as well as keep our clients informed of schedule, design and cost matters, in order to facilitate informed decisions throughout the project. We stand behind our work fully and handle any warranty issues that may arise post-completion quickly and efficiently.
Our Specialties
We are proud to serve our clients in a variety of areas. Some of our specialties are:
Custom Homes
Design/Build Projects
Light Commercial
Major and Minor Renovations
Green Building
Proud to feature 3 generations of Long family members over 62 years.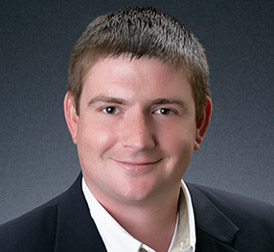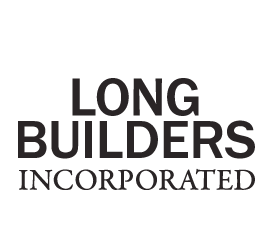 Skylar Long
3rd Generation
Continuing the tradition of working in the family business, Skylar was also on the job site from a young age. After graduating from Georgia Tech with a degree in Civil Engineering, Skylar worked in the commercial market in Atlanta for a number of years before rejoining Long Builders in 2007. Having been taught traditional construction from a young age, Skylar works to incorporate more modern and green methods of construction while maintaining the quality Long Builders is known for.
Email me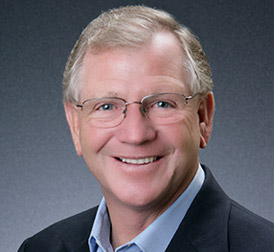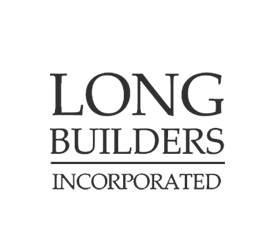 Freddy Long
2nd Generation
Working side-by-side with his father as a child, Freddy has been in the building business all his life. With a degree in Business Administration from the University of Georgia, Freddy has successfully navigated Long Builder's through a variety of tough markets and boom times, while keeping intact the core values cultivated by TR of high quality construction coupled with personal and professional integrity. Freddy is active in the community as well, having served as past president of the Home Builder Association of Effingham and as president of the Effingham Chamber of Commerce.
Email me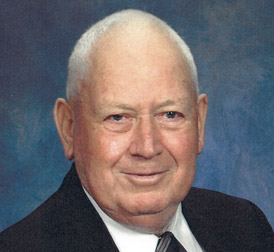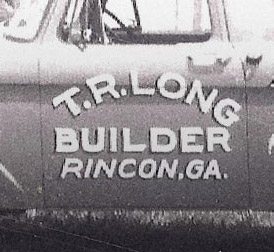 T.R. Long
1st Generation
Raised in south Georgia, TR moved to the Savannah area in the late 1940s to find work the city's growing paper mill industry. Seeing a need for economical, quality construction in his growing community, TR began building homes in 1950 for his fellow workers and managers at the mill. As his reputation grew, so did business, allowing him to build homes full time. For over 35 years, TR continued to grow his business. He completed all manner of projects, from the simple to complex, including residential and commercial, while maintaining a sterling reputation for the highest quality of construction and integrity.